The beginning of June saw the future 15-storey College at Spadina condominium tower's third floor taking shape (photo above), and just this week concrete verticals from the fourth to fifth floor were poured (photo below).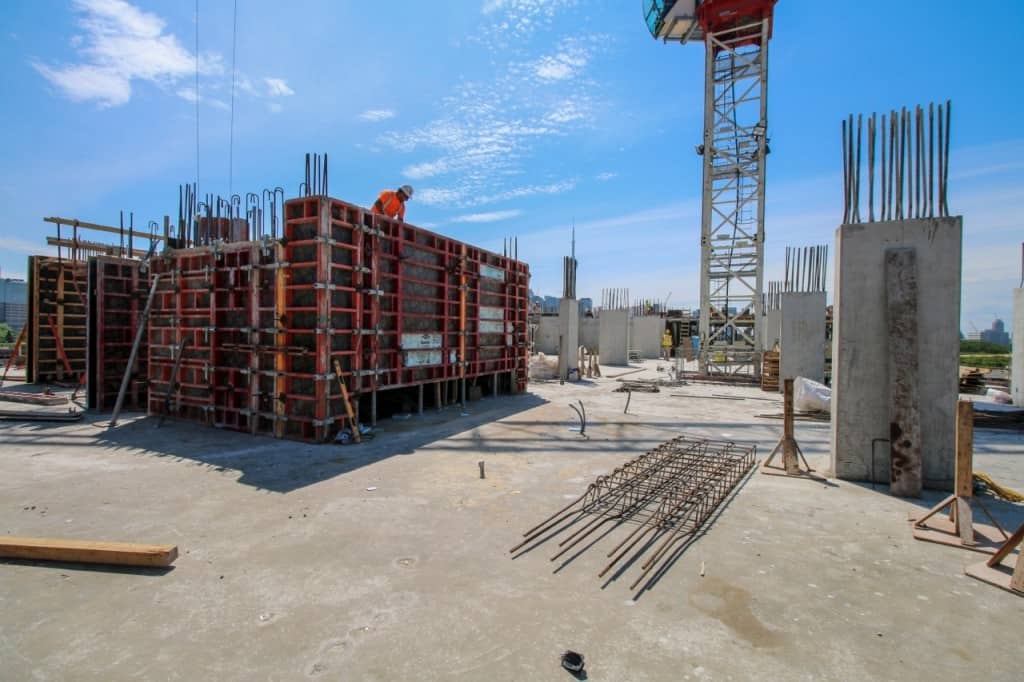 Photo courtesy of BuzzBuzzHome.
The 20,000 square foot retail space to be occupied by Independent City Market grocery store on the second floor is easily identifiable now, and is a great addition for condo residents and neighbours alike. The ground floor will house the building's main lobby and concierge desk, residential elevators and escalators to the grocery store, as well as another retail space and a community space committed to by the City of Toronto, although what they will be used for has not been confirmed.

Photo courtesy of BuzzBuzzHome.
Residents will be able to enjoy the building's amenities (party room, billiards room, theatre and fully equipped fitness center) on the third floor, which currently sports freshly poured concrete floor and a great view of the downtown core.

Photo courtesy of BuzzBuzzHome.
The College at Spadina is scheduled to be completed in 2016.